Equipment introduction:
Based on the characteristics of various cartoning machines at home and abroad, in order to adapt to the characteristics of domestic production enterprises, the latest development of a new generation of fully automatic cartoning machine. Wide application range, small footprint, reliable performance, easy operation, can be widely used in chemical, pharmaceutical, salt, food and other industries, soft plastic packaging materials and automatic packaging of various bagged products.
The packing system can be adjusted according to the specifications of the carton and packaging materials used by the customer. The customer does not need to make another carton because of the application of the automatic packing system, which reduces the use cost;
The packing speed is fast and the stacking is neat. The packing capacity of the packing system exceeds 130 packs/min in actual use, and it is in a leading position in China.
Technical Parameters:
Power source: 380V 50HZ 5KW
Applicable carton: L200-500*W200-500*H150-450mm
Packing speed: 70-130 packs / minute
Packing method: single row / double column
Compressed air: 0.5-0.7Mpa
Machine size: 2500*2000*1750mm
Packing process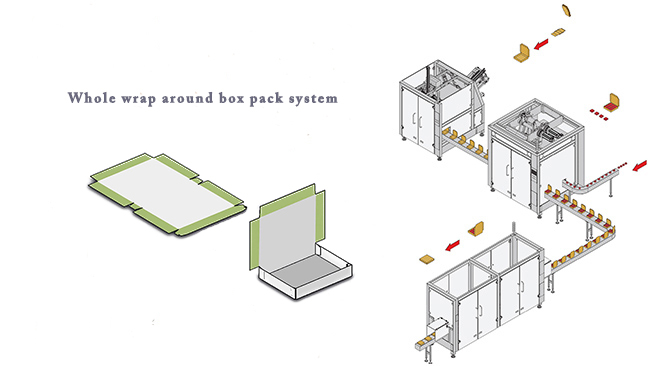 The XY robot packer is mainly designed for bag carton packing :
The bag arrange conveyor will arrange the bags well before into carton packer .
The robot arm with suck plate holder will catch 4/5 bags each time in one direction into carton , and can achieve turning 180 degrees to catch bags put bags in opposite way next time with stable and high speed .